By qeoyo |
26
July 2023 |
0
Comments
Qeoyo - Unlocking Potential: Enhancing Teaching and Learning with Interactive Flat Panels
Technology has completely revolutionized the way we live, work, and learn. Interactive Flat Panel Displays have been one such innovation that has transformed the traditional methods of teaching, presentations, and meetings. With their ease of use, advanced features, and high flexibility, these displays have been adopted globally among schools, businesses, and government organizations. Qeoyo, a leading Supplier of Interactive Flat Panel Displays, is at the forefront of these technological advancements. In this blog, we'll provide an overview of Interactive Flat Panel Displays, their benefits, and how they can make a difference in enhancing teaching and learning.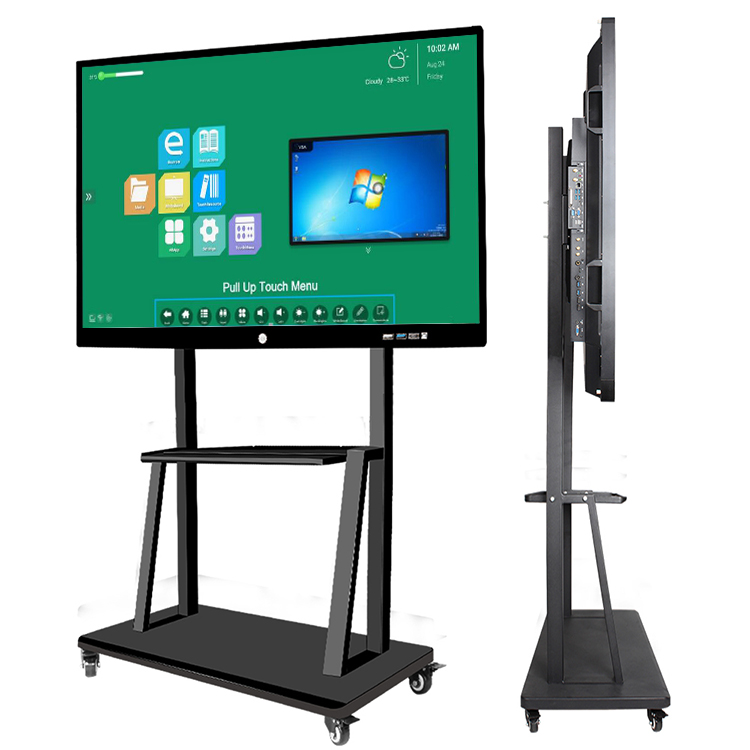 Understanding Interactive Flat Panels: An Overview of Features and Benefits
Interactive Flat Panel Displays are similar to a large sized tablet that connects to a computer platform and offers a high-definition image that facilitates learning. The touch screen feature is a highlight that enables users to navigate the content by touching instead of using a cursor. These displays come with features like zooming, a pen tool, and a variety of annotating options, making presentations more accessible for all students and educators. The interactive display also helps to enhance collaboration, as students and teachers can work together more efficiently through it. Such panels come with built-in speakers, webcam, and microphone that allows users to communicate remotely without added hardware.
Integrating Interactive Flat Panels into Classroom and Business Settings
At its root, Interactive Flat Panel Displays can be a powerful tool that can improve the quality of teaching and learning. When used properly, the displays have been found to increase student attention span and engagement. These displays can support a range of learning styles and needs and make teaching much more interactive and student-centered. Business and government organizations have also started implementing Interactive Flat Panel Displays, which make meetings more engaging and interactive. With the multi-touch capabilities, the displays can support group discussions, brainstorming sessions and help organizations collaborate efficiently.

Maximizing Usage: Tips and Tricks for Getting the Most from Your Interactive Flat Panel
To get the most out of your Interactive Flat Panel Display, you need to know how to use it effectively. If you're new to these displays, ensure that you read the instruction manual or watch instructional videos to learn its features and capabilities. Basic operations like switching on, shutting down, restarting, and adjusting the volume can be easily learned within minutes, but the advanced functionalities may take longer to grasp. It's also essential to have the right software installed so that files and presentations can be easily accessed, shared, and edited through the display. For classrooms, it's essential to have content that's visually compelling, interactive, and interesting to keep students engaged.

In conclusion, Interactive Flat Panel Displays are undoubtedly a game-changer for the education and business world. With so many unique features and capabilities, they have significantly enhanced how we teach, learn, and collaborate. As a leading supplier of Interactive Flat Panel Displays, Qeoyo offers displays that are compatible with almost all software and devices, making them a top choice among educators and business professionals alike. With their growing demand and increasing competition, Interactive Flat Panels have become critical tools for providing unmatched learning and collaboration experiences. To learn more about Qeoyo's Interactive Flat Panel Displays, contact us at Tel: +86-20-29816556 or Email: [email protected].
Leave a Reply
Your email address will not be published.Required fields are marked. *